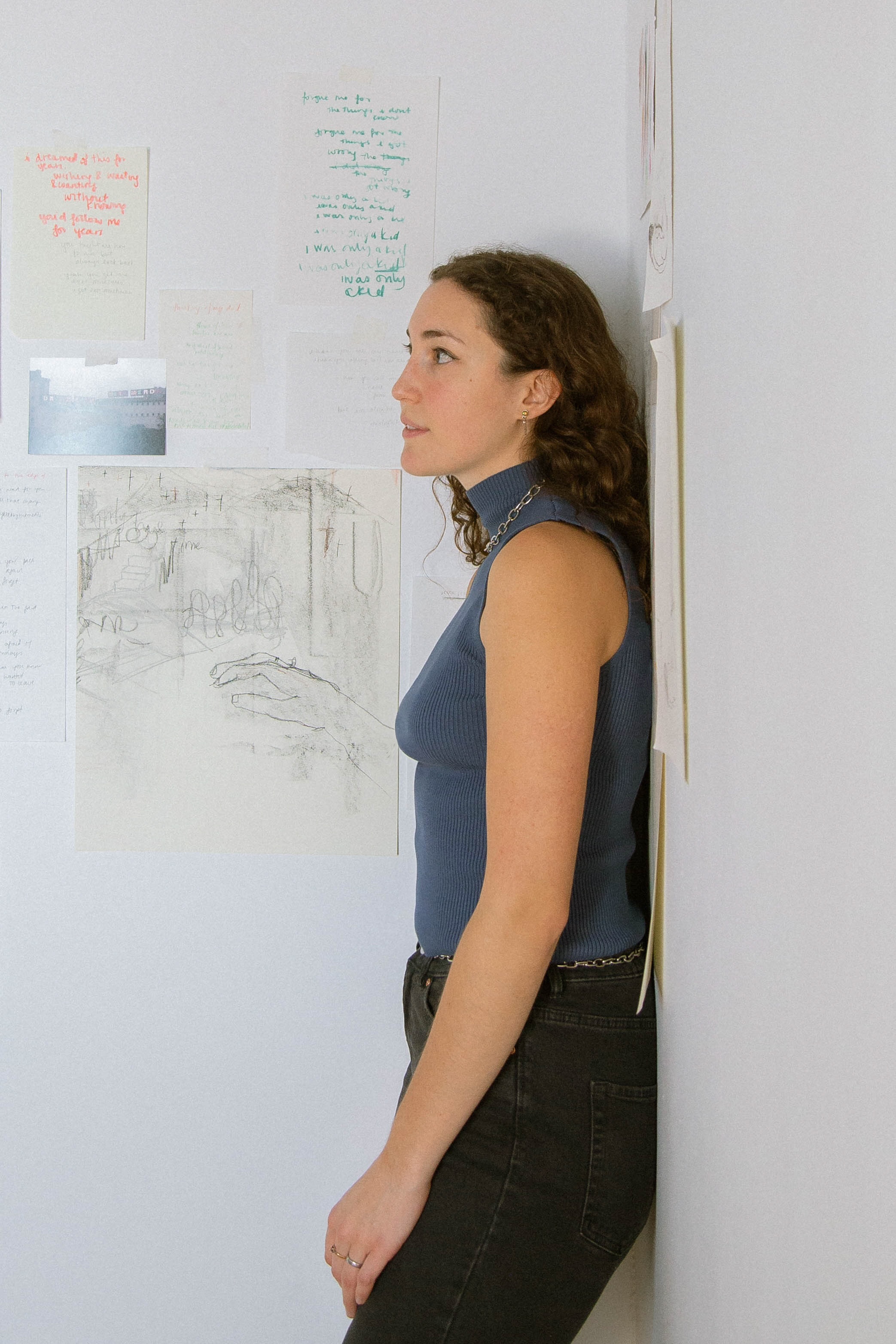 Photo by Saria Chatila
In times of crisis, we must decide again & again whom we love.
- Frank O'Hara, Meditations in an Emergency, 1957
Ali Kouri
(b.1997) (she/her) is a Lebanese-Canadian multi-disciplinary artist, musician and curator based in Tiohtià:ke (Montréal).
She is the singer/songwriter/guitarist for
The Day Dreamers,
and the curator of digital art gallery
Sevens.
In 2019, she graduated with a BA in Communications, specialization in video production at Concordia University. She is currently in the process of completing a BFA in Studio Arts & Art History at Concordia.
Artistic Statement
My artistic practice is heavily based on the idea of connection, through material exploration and an intertwining of mediums and memorializations. At one end of my practice, painting and music serve largely as meditative mediums concerning dreams, nostalgia, and physical connection between bodies and spirits. At the other end, on the opposite side of the *connection* spectrum, I am curious about the digital conventions of connection and how I can disrupt the notions of the digital versus the physical space in art. Currently, I am interested in exploring the dissonance between textiles and internet art.
To purchase artwork, for commissions, and any other inquiries, get in touch via
email
.
---